Choosing an outfit for any occasion as a teenager can be a challenge. Senior portraits can be especially tough to dress for because the spotlight is going to be on you!
The great thing about having your senior portraits taken by a professional, is that you have a lot of room to be creative with your wardrobe choices—not to mention some extra advice about what looks best from behind the camera. Have fun as you prepare for your photo shoot, but don't forget to keep these tips in mind to ensure your pictures show how beautiful you are inside and out!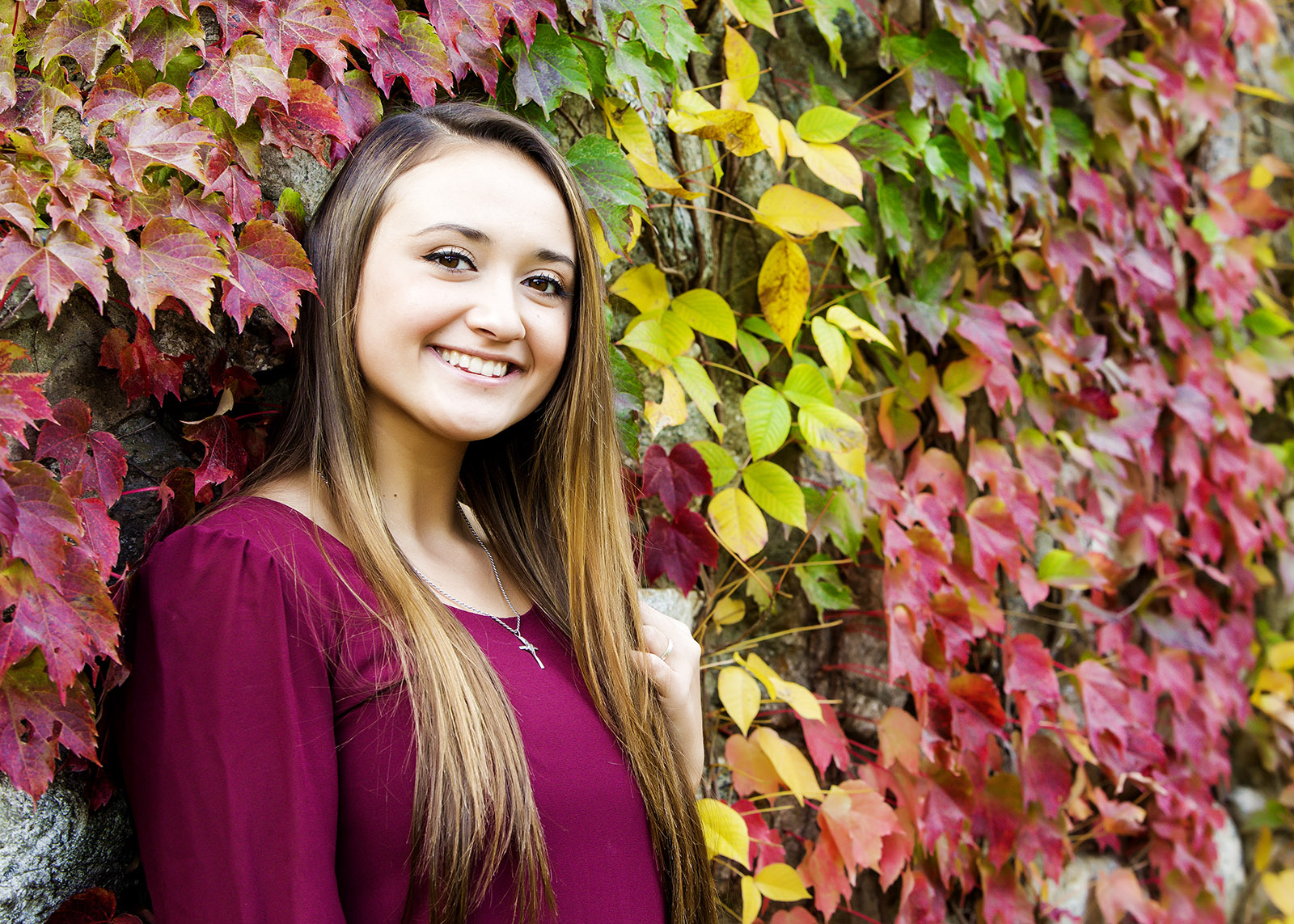 Seasonal Styles
Taking inspiration from the elements is a great way to narrow down your clothing choices for senior portraits. Go with colors that complement the season and are going to look good in an outdoor setting. Factoring in the time of year will also help keep you comfortable as you can dress warmly for cold weather and stay cool in the summer months!
Multiple Outfit Options
Come to your session with several clothing choices prepared so you get a versatile set of photos. You'll also have fun bringing out different sides of yourself throughout the shoot! Three to four options that differ in color, pattern, and style will be perfect.
Remember to stick with subtle colors and designs as you parse through your closet. Bright or neon colors and busy patterns will distract from your face—the focus of your pictures! You'll want to avoid solid black or white though as well to ensure your photos have dimension. Also, be sure to bring at least one formal outfit, especially for that yearbook shot.
Something Reflecting You
As we mentioned earlier, your senior pictures are all about you. The most important thing to remember when deciding what to wear is to choose something that expresses who you are and makes you feel confident. If your favorite outfit is a T-shirt and jeans, bring it as one of your choices! Do you pride yourself on being on the football team? Wear your jersey! You can even grab a few accessories to showcase your interests and personal style—your favorite book or the necklace your grandma gave you.
The goal of a senior portrait session is to commemorate who you are at this point in your life and celebrate your incredible achievements! One of the best ways to do this is to invest in a professional photographer to capture how you feel during this transformative stage of your life.
At Stefanie Lynn Photography, we take the time to learn about you and what you want out of your senior photos, then use our skill and experience to make it happen. Give us a call or visit us online to book your session today!