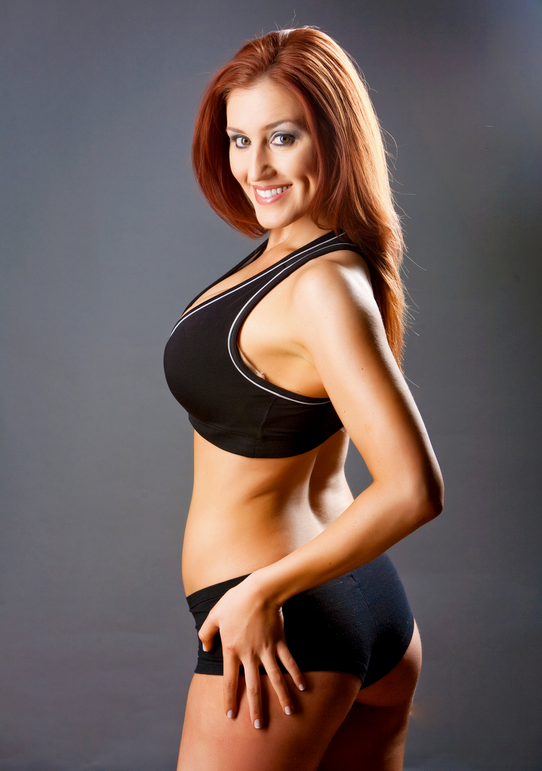 Whether you're a fitness model, a personal trainer trying to reach new clients or just proud of your hard work at the gym, a fitness photo shoot is an excellent idea.
You may be wondering what to wear to a fitness photo shoot. Here's our handy guide:
Go tight, but not too tight
The goal of a fitness photo shoot is to show off your muscle definition, so avoid baggy clothing that obscures your shape. However, make sure you choose garments that aren't so tight you wind up with a muffin top or unsightly red marks on your skin.
For the ladies
Consider wearing an on-trend sports bra. Choose one with straps, cutouts or interesting lines to show off your unique sense of style!
Bring a spare (or two)
It's always a good idea to bring more outfits than you actually need to your fitness photo shoot. You might change your mind about your original idea or find that some colors don't photograph well.
Get your hair and makeup done
When you're actually working out, you probably put your hair in a ponytail and skip the makeup. However, for a fitness photo shoot you want to make sure you look polished and that your features pop on camera. Yes, this goes for men, too!
Get your hair and makeup professionally done by our talented stylist right here at our studio for an additional charge. You'll love how convenient it is and you'll be amazed with the outcome!
Now that you know what to wear to your fitness photo shoot, pick out some outfits and get ready to book! Call Stefanie Lynn Photography today and find out why so many fitness pros and workout enthusiasts in the Boston area have chosen to book with us.