Maternity photos are a great way to highlight the excitement that take place in the months before the birth of your child. Including your spouse and children in these photos is a beautiful way to capture the joy you all share, and will provide you with a keepsake of this special time in your lives! Many parents are nervous about bringing their young children, in case they don't want to smile for the camera. Follow these quick tips to prep them for the day and avoid stress during this exciting and memorable event:
Schedule your shoot after nap time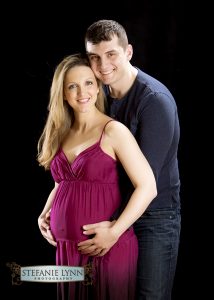 Plan your photo shoot for an hour or so after your child's nap. Give them a snack before heading to the shoot so they are well rested and fed! This will help them to be more cooperative and interested in the shoot.
Don't talk it up too much
Explain the photo shoot to your kids ahead of time, but don't make it seem like a big deal. Talking about the pictures too much could lead to stress and nerves. Let your children ask questions about the shoot and let them know it's something fun that your whole family will be doing together!
Bribery
Whether it's a promise of ice cream after the shoot or letting them help pick out a new outfit for the photo shoot, a little bit of bribery can go a long way. Offering your kids something they love in trade for their cooperation is a simple way to get them excited and willing to cooperate.
Let the photographer do their thing!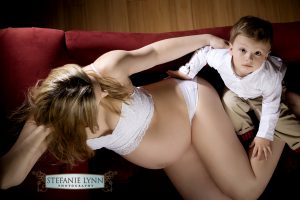 Here at Stephanie Lynn Photography, I want to make your kids happy and comfortable at the shoot. I will follow their lead during the photos and capture a range of emotions; not just make them fake a smile.
Interested in taking maternity photos with your family? Contact me online or at 508-603-1163 to learn more and set up an appointment!