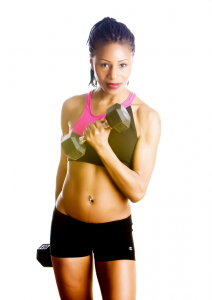 You may already know that Stefanie Lynn Photography specializes in high school senior photos, headshots and portrait photography, but did you know that we also do professional fitness photo shoots in Boston, MA for trainers, fitness competitors, yogis and yoginis, body builders, dancers and more?
Here's how to prepare for your professional fitness photo shoot:
Find example photos
Before your shoot, find some photos you like online or in magazines to get an idea of what you might want your own photos to look like.
Eat light the day of
Don't do anything silly like starve or dehydrate yourself. It's important to have energy for the photoshoot. However, don't eat a large meal right before – you don't want a bloated belly. Instead, eat a small meal and bring a protein bar or snack with you.
Bring more than one set of clothing
Here's a pro tip: bringing multiple sets of clothing will make it look like you did multiple photo shoots! Bring a variety of outfits that you feel good in and that highlight your best assets.
Relax
This is perhaps our most important tip. We know it can be stressful to be in front of the camera, especially if it's your first time, but relaxing and enjoying your fitness photo shoot is the key to success. Remember, no one is judging you! Our talented photographer, Stefanie Lynn, is here to show you in your best light, always!
Ready to book your professional fitness photo shoot at Stefanie Lynn Photography? Contact us today so we can show you at your fit, beautiful best.