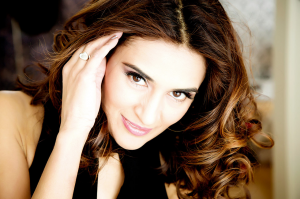 Professional headshots are an effective way to make a positive first impression on recruiters, interviewers, colleagues and customers.
Put your best foot forward with these makeup tips for your professional headshot:
Control oil
Oily skin is perhaps the number-one enemy in photography. Use blotter sheets to keep your T-zone in check. This goes for men, too!
Choose the right foundation
Avoid products designed to make your skin look dewy or shimmery. They may look appealing in real life, but on camera they can make your skin look greasy. Instead, go for matte foundations, powders and concealers.
Pick a slightly darker shade for blush and lips
When selecting blush and lip color, go one shade darker than you would normally.
Go for effortless and natural
Now is not the time for a dramatic or glam look. Skip the boldly colored eyeshadow and go for neutral colors, like ivory, peach or dove. You should also save the sculpted brows, graphic eyeliner and sharply defined lips for another time.
Be true to yourself
You want your professional headshots to be an accurate representation of what you look like. If you usually wear your hair curly, for example, play up its natural beauty instead of straightening it, and don't overdo it with the spray tan if you're naturally fair.
Do you need some professional headshots? Stefanie Lynn Photography has helped many Boston-area professionals make the right impression with high-quality photos. Contact us today to book your professional headshots today!