Family photography sessions are a lot of fun and capture a unique moment in time that you will cherish as your kids grow older. These photos are typically shared with grandparents and other family members, hung in your home and put on holiday greeting cards – making them pretty important! Once you have decided to have family photos taken, it's time to start coordinating outfits. This may seem like an intimidating task, but don't stress! Follow these tips and tricks and create a look you will love:
Color Scheme
Before you begin putting together outfits, I recommend picking a color scheme. Neutral and pastel colors are two popular choices that provide a wide range of color combinations without making everyone match too much. When deciding on a color scheme, think about where your pictures will be hung in your home to ensure your color choices will look great where they are displayed! Sticking with three main colors and accenting with neutrals is another great option for color success.
Patterns
Need help deciding on a color scheme? Look for a patterned piece to guide you. Girl's dresses or a scarf for mom are two great places to find color patterns you'll love. Once you've found that perfect piece, dress your other family members in colors found in the pattern.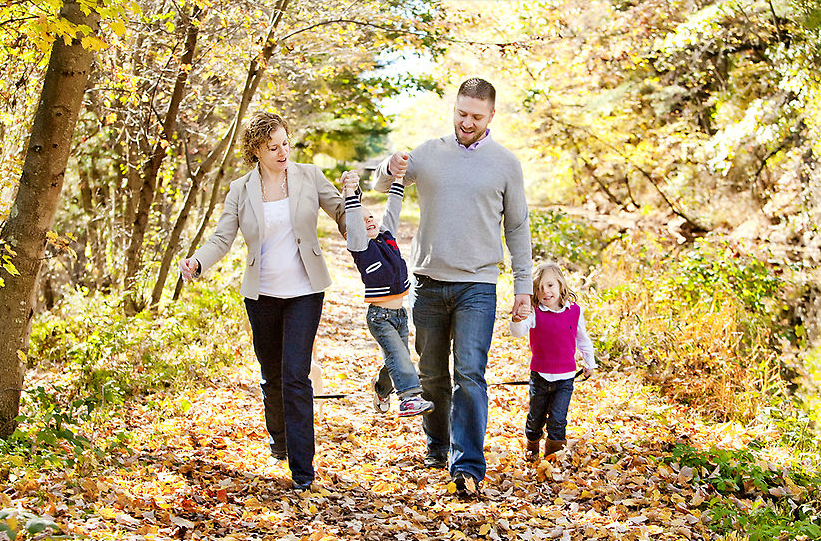 Accessorize
Have one particular color that you would like everyone to wear? Use it as a pop of color in your accessories. Headbands, sneakers, hats, bracelets, belts, vests and more are all great for tying your individual outfits together into a group. Accessories are also great for swapping in and out to create variety during your shoot.
Split Things Up
When coordinating your outfits think about who is wearing what and be sure to spread your main colors out. Don't have all the main colors on the top and be sure to dress mom and dad in different colors from your palette. Have twins or a couple kids close in age or size? Make sure their color options are different too. Mom and dad usually end up next to each other in shoots, and children around the same sized often mirror each other's positions.
Plan Ahead
The most important part to any great photo shoot is to plan ahead! Start putting together outfits a couple weeks before the shoot, giving yourself enough time to find and purchase any extra pieces you may need. Once you've get everything you think you will be wearing, lay the outfits out to see how they look all together. Take a picture of the lay out and look back at it in a day or two. This will give a fresh perspective and allow you to be sure you're all set!
Now that you're ready for your next family pictures, set up an appointment with Stefanie Lynn Photography! Contact us online or by calling 508-603-1163 today.